Outings & Benecko
In this picture gallery you will find both pictures of the house and the near vicinity - which you can reach by walk / the more distant outings you will find in the category Trip 1, 2,... /
Zaly lookout tower /3km from house/
The only stone lookout tower in the Krkonoše is situated on the top of Mount Žalý.
The lookout tower is 18 metres high. It was built in 1892 on order by Earl Jan Harrach. The tower is, in fact, the third structure at this place: the first one was wooden, while the second was made of metal yet its technical condition was unsatisfactory.
The tower is open in good weather. Because of its locality - the forward crotch of Mount Žalý- and relatively high elevation (1019 metres above sea level), its top offers an unlimited circular vista, one of the best in Bohemia. Not only can you see the Krkonoše and the wide surrounding area: in good weather, you may identify the towers in Prague as well.
Tourist horse-riding in Kněžice / 5km from house/
You won't be afraid to sit on horse with us. Even if you have never sat on horseback before, you will discover amazing feeling of this exciting activity. We have horses that are chosen to meet the needs of beginner riders and also selection of horses for experienced riders. It is impossible to learn how to ride a horse in a week or two, so we provide basic and informative training to show how riding should look.
We tour surrounding areas and also into the Krkonoše National Park which we border. Children can enjoy riding the little ponies..
There are always instructors ready to answer your questions and help you while you are introduced to the horses.
Tubing park & mountain carts /1km from house/
summer tubing, mini-muscle car track in slope
A lift will take you up and down you can choose going on a boat on a special material or by cart.
Benecko Inline Track /3km from house/
This is a comfortable inline track through a forest which everyone will be able to manage. You can enjoy fresh air on your journey from the centre of Benecko and refreshments at the stall at the Rovinka junction. The track is suitable for beginners as well as advanced inliners.
The track is a road on which cars holding a permit may drive and pedestrians may walk. Please be considerate when using this track.
Ski and bicycle rental and also a skischool you wil find about 1 km from the house
Trip 2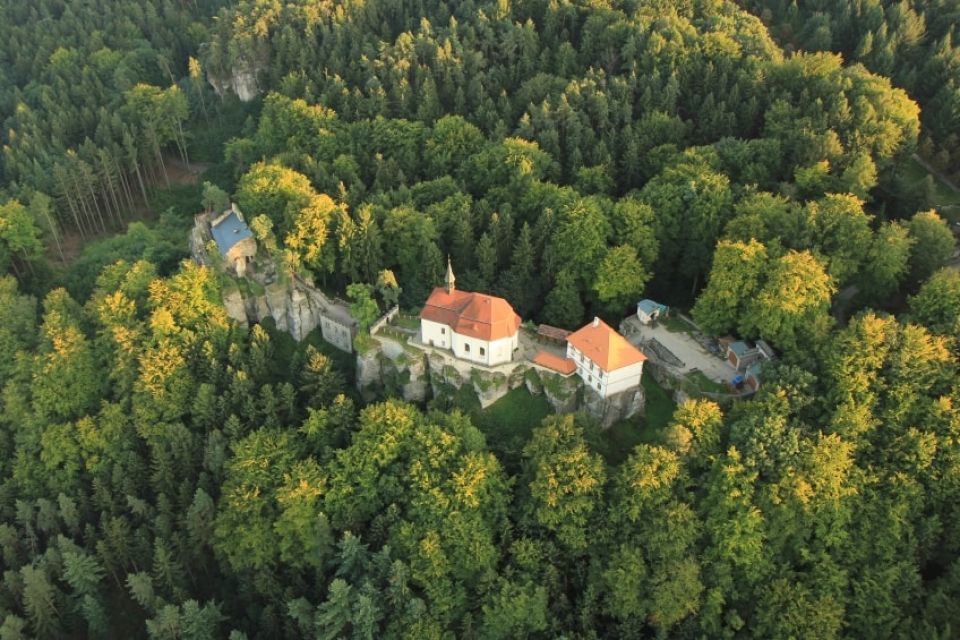 THE BOHEMIAN PARADISE /40km from house/ The  Bohemian /Czech/ Paradise – is the oldest nature reserve in the Czech Republic, it is one of the most popular and visited areas, situated between the towns of Mnichovo Hradiště, Turnov and Jičín, about 60-80 km north from Prague. In this romantic landscape, which is exceptionally rich, there is variety of  scenic beauties combined with picturesque historical sights, with castles chateaux, folk architecture. The Czech Paradise belongs to the UNESCO-Geoparks. You will find here a number of ´rock towns´with fantastic scenery formed by a whole array of strange features: rock towers, pinnacles, columns, battlements, blocky masses and many more sandstone formations, formed from the remains of mighty sediments of a Cretaceous sea; among which there is a labyrinth of deep, narrow alleyways forming an extensive network of well marked hiking routes, also for bike riders. Apart from that, there is a good possibility for bathing and swimming. This area offers also opportunity for fishing at many ponds. Deep forests lure for long walks. If you are observant enough and lucky, you may find in numerous deposits even now semi-precious stones, such as agate, amethyst, jasper, and many more.
More information
Trip 3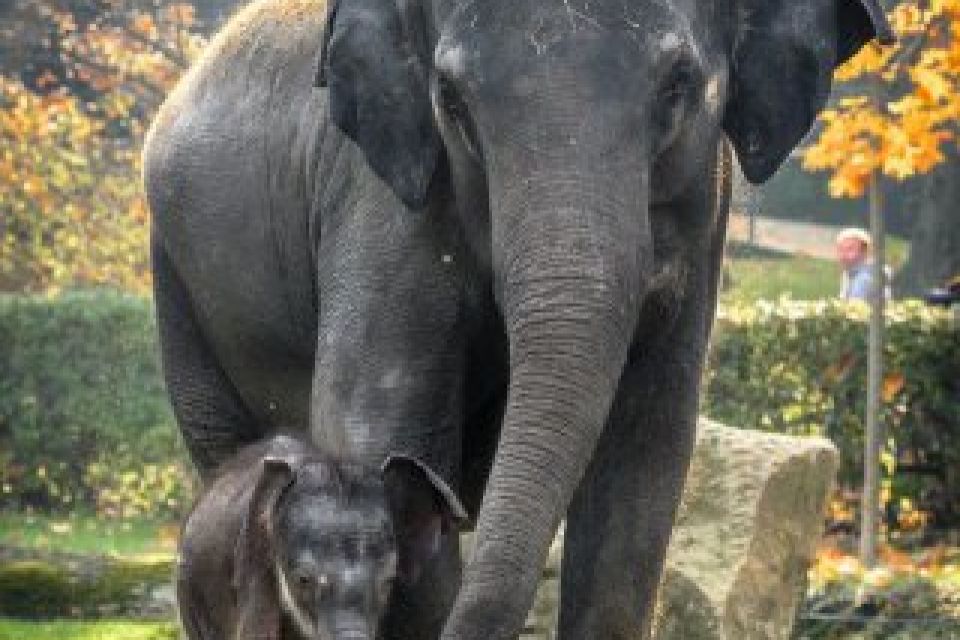 ZOOLOGICAL GARDENS DVŮR KRÁLOVÉ /42km from house/ The zoo in Dvůr Králové nad Labem is the largest breeder of African animals in Europe and is home to two and a half thousand animals. These include African elephants, rhinoceroses, primates, predators, giraffes, antelopes and others. In summer, you can take the safari bus on an African safari. A new feature involves accommodation directly in the zoo at the Hotel Safari.  The zoo has a history of many years. It occupies an area of 78 ha. It is home to up to 2700 animals (predominantly African ungulates) in 290 species. The greatest experience is a tour through the safari park from the comfort of your own car, where the animals are within hand's reach. More than 600 African animals in 50 species live on the 6 km long route. 
More information
Trip 5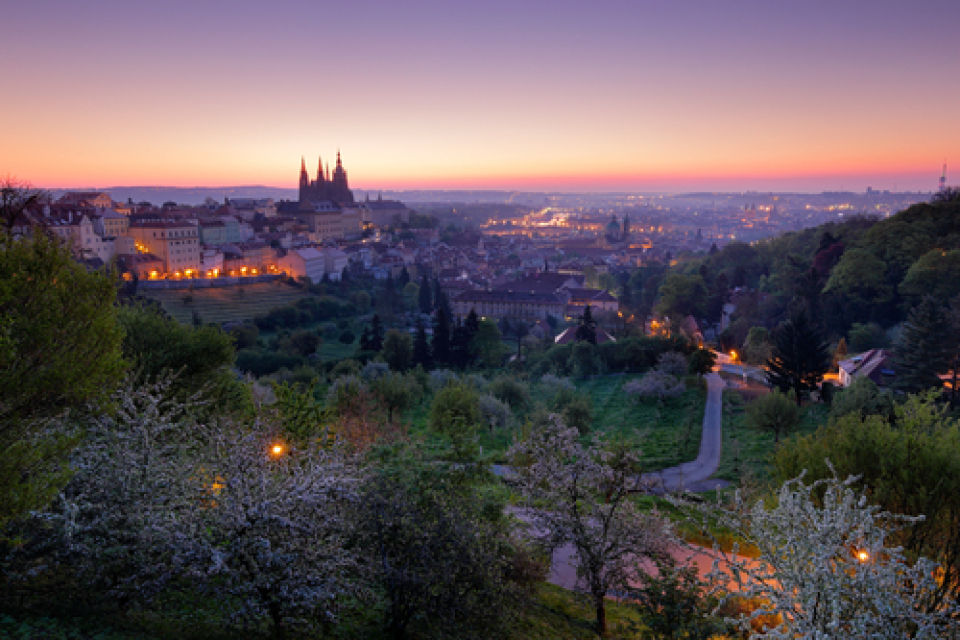 PRAGUE /90minutes car drive from house/ The capital of Czech Republic, Prague, is a very popular outing for our holiday guests. From house you could reach Prague /P+R/ in about 90 minutes car drive, from there with the tube without crossing in about 25 minutes to downtown. In Prague you could walk by yourself or you could take a part on a roundtrip starting from Namesti Republiky or - you could also admire Prague from a steam-boat on the river Vltava. Also I recommend to visit the Prague Zoo, according to TripAdvisor the 4th best zoo in the world in 2015 Some of the interesting places in Prague see the picture gallery,
More information